It was only a hundred degrees today, dig out the hats and gloves.
Cave Dog Red Wine 2015 from Napa Valley, California - An honest-to-goodness Right Bank Bordeaux style, Cave Dog red shows off dark red berry & cherry compote, dry-aged beef, soy sauce, lavender, and gently roasted. In 2015 The Cave completed a private dining room (the Barrel Room) and expansion of the restaurant. The Barrel Room offers guest the ability to reserve the space for their large groups, or rental the room to host private parties, meetings or events. From Oscar-nominated filmmaker Feras Fayyad, THE CAVE tells the story of a hidden underground hospital in Syria and the unprecedented female-led team who ris. Directed by Pierre Morel. With Millie Brady, Hal Ozsan, Charlene McKenna, Aidan McArdle. A young woman struggles for survival in a world of Neanderthals. Directed by Pierre Morel. With Millie Brady, Hal Ozsan, Charlene McKenna, Aidan McArdle. A young woman struggles for survival in a world of Neanderthals.
I had a brilliant epiphany thanks to Justin. Justin-the-person, not Justin-the-wine. Justin stores here and in a heat-induced, sure-to-be near coma, he came in this week not to retrieve product, only to bear gifts. A word, in the form of a small aside: gifts are neither required nor necessary. While I want to acknowledge there is in the species great generosity, it's not to,
by any means
, to suggest this be a necessary act. It is only an acknowledged act.
One of the things Justin handed to me was this coffee. He got it from the Saturday farmer's market in La Canada. This one is from Nicaragua. The tasting notes denote lemon, marshmallow and caramel with a baker's chocolate finish. This coffee, when Justin handed it to me, smelled heavenly.
It was whole bean, and I've not a grinder. After a few phone calls to some big shot coffee places, it was Urartu on Maryland that was happy to grind it for me. That night I cold brewed it.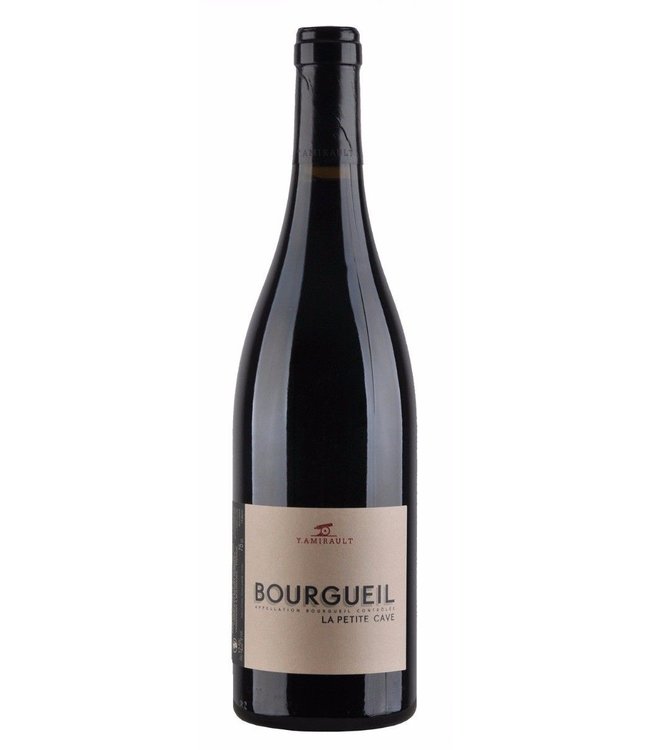 Which gave me 12 hours to ponder the nature of coffee. This coffee was not as dark a roast as my usual fare. And while I usually douse it with a good bit of cream, I thought this lighter roast, plus it being Central American - which produces coffees with lighter bodies - might be overwhelmed by that habit. Which got me to thinking about my coffee habit. Isn't coffee like wine ... or beer, or food? White and rose in the summer, IPA's and salads, why am I not adjusting my coffee habit to season, and better still, why hasn't some genius, like a troglodyte or something, wandered through every coffee on earth and offered a comprehensive brand/seasonal/food pairing guide to coffee?
So that just like, say,
Alain Graillot Crozes-Hermitage Blanc, 2014, works well with a delicate white fish, what brand coffee and what blend or varietal of theirs would best accompany what?
I've been looking at coffee like a wine guy who, after tasting the world's greatest wine, spends the rest of his life sourcing only wine within a 1% margin of error of that. And I get this - of course, why not? Who wants to spend a nanosecond of precious life attempting to swallow some seasonal merit of Charles Shaw after you've experienced an '82 Bordeaux? NOOOOOO, there IS bad wine, there IS bad coffee. This is not about that. It's about how legitimate, good coffee can be as seasonal and diverse as the rest of it.
The Cave 2016
And this coffee is a lovely bit of that. Black, it is light, delicate and citrusy, an easy summer quaff.
Oh, right, the French Alain guy. After getting the red out of my system last weekend, and with hope that offering a final gasp of white to the weather gods would put me in good favor, this wine was the weekend fare, a most generous contribution to the cause. I opened it Friday and admit I am warming up to the idea of the screw cap, especially around day four. Of M. Graillot, one customer exclaimed, 'He's the man!'
The Cave 2013 Game
Indeed. This wine was really just GOOD. It was astute, tight, and bright, no flabbiness in sight. L'homme indeed!
I inhabit a cave of great generosity. How fortunate I am to inhabit this cave. Cheers.
The making of the Cave for A Place of Her Own, SOMArts Gallery, San Francisco to be exhibited November 19-December 11, 2015. The following process began on October 1, 2015. Many thanks to Jay van Arsdale, who provided me with the bamboo, Shari and Darryl DeBoer who helped with logistics and planning for this undertaking, and my neighbors who put up with a lot of late night chiseling to split the bamboo pieces.
150′ of 4′ width chicken wire ready to go!
raw wool picture taken at night
raw wool (picture taken in daytime). ruler is 3 ft long for scale.
Here is me getting ready to split the bamboo in my garage. The carpet is there to protect the blade in case I hit the chisel so hard it lands on the concrete floor.
Using a chisel and hammer, this is how I am splitting the bamboo.
an example of how I am weaving the bamboo in.
left: raw wool unwashed, right: wool after the wash
washed wool up close
removing seeds from washed wool
general form
more panels, more support
standing on its own, without support from above! It looks shitty but it's my first attempt and I'm pretty proud of this.
trial one which did not produce a good silhouette.
trial two: I stood against the wall, facing the wall to trace my silhouette.
the final result (as a result of trial two)
my silhouette cutout! I'm so excited here.
Oops! Looks like I've gained a few pounds! Because I cut out a large portion of the poultry wire, I no longer had tension in the middle and being that the structure is still somewhat curved, it also didn't help. Oh well. The chair was initially there for scale, but a lot of people liked the chair there. I'm not sure if it will be there or not in its final version.
I wondered what it would look like completely covered. Now I know.
Placing the felt on the outside to help cover the entire structure. By the way, that pair of clippers was not used to cut wire, but to cut some sharp edges of the bamboo splits.
what I saw when I finally opened the garage door
into the truck on the day of installation! The gray tubs are full of wool and the branches are for another installation (not mine) for the gallery.
me and my sihouette. As you can see it sort of fit, although my silhouette is no longer upright, nor is it to my dimensions! oh well, it's my winter girth.
Comments are closed.