Ruth Fisher News8th Grade Ela Page
My students are readers. For at least the two years they are in my classroom for seventh and eighth grade, a time in adolescence when research shows a decrease in motivation to read, they are readers. Why? Because I am a reader and know the importance and value of them being active readers, so I set up classroom expectations, procedures, routines, assignments, assessments, a library, and situations to allow them to return to being or to continue to be readers.
2012 - 2013 40 Book Challenge; 2013 - 2014 40 Book Challenge; 2014 - 2015 40 Book Challenge; 2015 - 2016 40 Book Challenge; 2016 - 2017 40 Book Challenge. Dambreville, Laura - 7th Grade Language Arts; Davis, Penny - 8th Grade ELA; Diaz, Jaylyn - 7th Grade Science; Dicken, Austin - 6th Grade Science; Douville, Gilbert - 6th Grade Social Studies; Echeverria, Dave - Building Manager; Espinoza, Rachel - 8th Grade Science; Fanning, Eric - 6th grade Counselor; Fisher, Jennifer - 7th Grade Counselor.
My students have complete autonomy and choice in what they want to read. Why is this important? Because I was that student in school who read voraciously, but not what I was told I had to read for class. I realized shortly after I started my teaching career that I felt like a hypocrite, asking my students to all read one book I chose and then spending weeks of time on that book. They weren't becoming readers; they were doing school-assigned reading. I knew I needed to find a new way, and that became my action research for my master's degree, which gave me the research base to support what I knew in my heart: when kids are allowed to choose what they want to read, they will be more motivated to read. Why? Because they will find a book that they can connect with, and that can start them on the path of finding other books they'll connect with and rediscover that they can enjoy reading. Many of my students come into my room thinking books are boring, but that's just because they haven't discovered the right gateway book yet. This is why choice is crucial.
So my students are readers, which is an important first step, but where do I go from there? How do I connect to standards? What do I do with their increased reading volume? How do I justify time dedicated to reading in class? My kids were reading more than 20, in some cases up to 100, books in a school year, which led to a great celebration, but I was still searching for something to wrap all of that reading up in a meaningful way.
The end of the school year is a unique time, because we have created classroom communities that will now disperse. Students have often come to rely on me and each other for book recommendations, but there is no way to know if they will have a similar culture the next year. This led to my first thought: I need a way to have them recommend books to each other so they leave my classroom with titles in hand for more books they might like.
The end of the school year is also a unique time because my students have read a substantial amount of books by that point, and that offers a perfect opportunity for them to reflect on all they've read. This led to my second thought: I need a way to have students synthesize all these books they have experienced and do some critical thinking surrounding them (taking some key words from the standards: compare and contrast, analyze, determine, cite pieces of text evidence).
I was thinking about how I pull preview stacks when I recommend books to students and consider text pairings when I'm creating lessons/units, something many teachers are often thinking about. I knew teachers don't need to be, nor should they be, the only ones doing all of the book recommending. Thus my end-of-the-year student-created text set assignment was born. Students would be synthesizing the books they had read and creating something that would serve as a way to recommend books to peers and teachers, creating a built-in authentic audience for the assignment.
The Text Sets Project
With two weeks left in the school year, I introduced the project to my classes. I showed them examples of text sets I've used in the past, and with them throughout the year, so they would grasp the concept. I had just done a post on Top Ten Books I'd Recommend to My Eighth-Grade Girls Looking for Edgy Contemporary Romance Books in smore, and used it as an example of a way to create a text set online. I explained that they were to create their own text sets around a topic, theme, genre, or idea. I wanted flexibility built into the project, and to honor the choices they had made throughout the year in reading, so there were enough angles on the project to fit each student's reading life. I did require them to include at least five books in the text set, which seemed a good number to have enough but also not too many for those who hadn't read as many books overall.
My students surprised me with some of their chosen topics, themes, genres, and ideas, but even more so, it showed me what they're interested in and looking for next, which allowed me to better recommend books to them. It also showed me trends in my classroom and which books are most popular among numerous students.
By using student-created text sets at the end of the year I found there was value in having my students reflecting on what they had read, in having a useful document for future recommendations for other students, in the deeper thinking going on about how books can go together, and in the thoughtfulness about what they like and why, so they can (I hope) continue to make meaningful reading choices after they leave my room. There was also a benefit to having them present to the class so they could all go home with titles in mind for summer reading.
Student-created text sets tell my students there is value in their voices and choices, empower them to tell teachers what they think, and are a way to wrap up the year with an activity that keeps students thinking critically. It is also something that can be modified to fit the needs of students/teachers and how much time is left in the year, because we all know things come up at the end of the year that take time away. It can be very brief with just a text set title/focus and book list, or more involved with rationale for decisions and explanation for the set created.
Seventh Graders' Text Sets
(all linked on my text set Pinterest also)
Eighth Graders' Text Sets with Their Rationales
Books with Great Character Development:
Shatter Me series by Tahereh Mafi
The Grisha series by Leigh Bardugo
Divergent series by Veronica Roth
Heroes of Olympus series by Rick Riordan
Altered series by Jennifer Rush
This text set I chose to do was books that contained great character development. I chose this text set because to me being able to see a character I'm reading about change throughout their book is interesting. The books I selected are appropriate for seventh graders and older to read. I also chose each of these stories and series because as a reader, I could visibly see each character grow and think differently, whether for the better or the worse, with each turning of a page. (IR)
Books I Love but That Have a Twisted Ending:
Dead to You by Lisa McMann
Living with Jackie Chan by Jo Knowles
Fault Line by Christa Desir
Better Off Friends by Elizabeth Eulberg
The Distance Between Us by Kasie West
My text set is on books that I loved, and I would recommend them to eighth and ninth graders. I chose these books because I just loved the way the authors wrote the books and how they were told. The only thing I hated was that in the end some of the books made me so mad. (AD)
Boys I Shouldn't Like But Do:
Where the Stars Still Shine by Trish Doller
To All the Boys I've Loved Before by Jenny Han
Pushing the Limits by Katie McGarry
Crash by Lisa McMann
The Chosen One by Carol Lynch Williams
Shatter Me by Tahereh Mafi
Altered by Jennifer Rush
My focus for my text set assignment was about boys. Not just any boys, though—boys who girls all fall for and like even though they know they are bad for them. So almost like bad boys but not quite. I thought I would write about this topic because when I read these types of books, I always think about how the girl feels in the story. (LH)
Books with a Strong Main Character:
Shatter Me by Tahereh Mafi
The Fault in Our Stars by John Green
Legend by Marie Lu
Divergent by Veronica Roth
It's Kind of a Funny Story by Ned Vizzini
The text set I chose was books that have a strong main character. I chose it because I feel like everyone should read books with strong main characters. This book category is appropriate for middle school and up. I selected the books because they had main characters who were a great influence on me and good role models. (CM)
Realistic Fiction Text Set:
Fault Line by Christa Desir
The Mockingbirds by Daisy Whitney
Some Girls Are by Courtney Summers
Dare You To by Lisa McMann
Where the Stars Still Shine by Trish Doller
My Life After Now by Jessica Verdi
I chose these because I thought all these books were very interesting and very different. Some deal with rape, substance abuse, and people getting physically abused. This is not an okay thing, but it's cool to see someone else's point of view, and know how they feel. I think it's cool because you see how some people struggle and how some people take what happens to them differently. I would recommend these books for eighth grade and higher. I looked at all the books I've read and I thought about what would be something no one else would choose, so I thought about life struggles and how they react to it. (AL)
Dystopian Text Set:
Candor by Pam Bachorz
Taken by Erin Bowman
Legend by Marie Lu
Divergent by Veronica Roth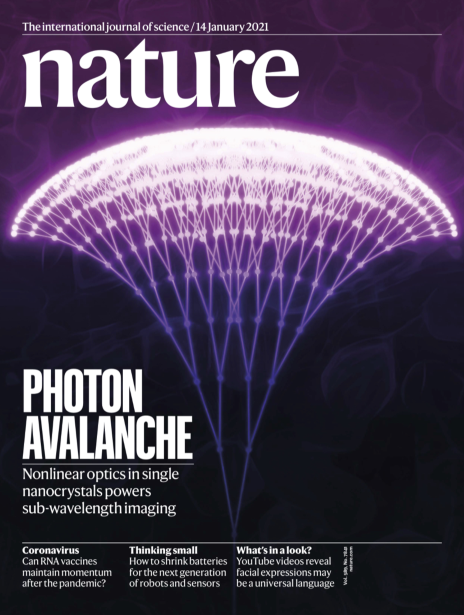 Everlost by Neal Shusterman
Proxy by Alex London
These books that I have chosen to introduce you to are books that I loved. They would possibly appeal more to middle school students. Each of these books are under the dystopian genre, my favorite genre, making it easy to choose. (AL)
Dystopian Series Text Set:
Divergent by Veronica Roth
Legend by Marie Lu
Proxy by Alex London
The Maze Runner by James Dashner
8th Grade Ela Curriculum
The Testing by Joelle Charbonneau
My focus for this text set is to tell about good dystopian series books. I chose this because it's my favorite genre of books and I really enjoy books when they are in a series. These books are appropriate for young adults/middle school students. I selected these books by which were my favorites. (RL)
Action-Packed Text Set:
The 5th Wave by Rick Yancey
City of Bones by Cassandra Clare
3rd Grade Ela
Clockwork Angel by Cassandra Clare
Divergent by Veronica Roth
Nightshade by Andrea Cremer
All of these books have action, fighting, drama, romance, and craziness. Everyone needs a little craziness in their life, and these books have it all for you. (TC)
Escapes the Friend Zone Books:
The Promise of Amazing by Robin Constantine
Perfect Chemistry by Simone Elkeles
Better Off Friends by Elizabeth Eulberg
The Fault in Our Stars by John Green
To Be Perfectly Honest by Sonya Sones
For my text set my focus was on girls in the book falling for guys in the book. I chose this set because I read lots of books this year that are about people falling in love with each other by the end of the story. The way I set this up is with a girl and a boy starting out friends then turns out they want to be more than friends. (SE)
Magic Text Set:
Shadow and Bone by Leigh Bardugo
Graceling by Kristin Cashore
Entwined by Heather Dixon
Throne of Glass by Sarah J. Maas
Cinder by Marissa Meyer
I chose this topic because I wanted something that I didn't think other people would really choose. These books are great for middle and high school students. When I looked at different books I read, most of them were basically paranormal or fantasy, and most of them were involved with magical twists. Of course there were many topics, themes, and other things I could pick from, but thinking about it, I finally picked books that included magic in them. (IF)
My Top Five Book Boy Crushes:
Better Off Friends by Elizabeth Eulberg
The Distance Between Us by Kasie West
Pivot Point by Kasie West
The Fault in Our Stars by John Green
Divergent by Veronica Roth
This year most of my books that I read have fallen into the category of romance and realistic fiction. While I was reading these books throughout the story, I gained a book boy crush on at least one of the characters in the book. I recommend these books to all of the girl middle schoolers and I guarantee that you will be left speechless and immediately gain a crush on that character from the book. (AD)
Books That Will Make You Gasp Out Loud:
Reclaimed by Sarah Guillory
We Were Liars by E. Lockhart
Dead to You by Lisa McMann
Allegiant by Veronica Roth
To Be Perfectly Honest by Sonya Sones
Pivot Point by Kasie West
There are more than 130 million published books in the world. Not everyone is the most scandalous book out there, but these are ones that you need to read in middle school that will make you gasp in shock. Not only do they all tie together in being outrageous, but they all have teen love in them. You can read many different genres and still have a shocking ending. (GH)
My Favorite Books I Read in Middle School:
Better Off Friends by Elizabeth Eulberg
If I Stay by Gayle Forman
The Fault in Our Stars by John Green
Dead to You by Lisa McMann
The Distance Between Us by Kasie West
Perfect Chemistry by Simone Elkeles
These are my favorite books I read during my middle school years. Each and every one of them I read and rated 5 stars. (AR)
Comments are closed.