Civil liberties groups slam the Queensland Government's decision to ban 'fresh air breaks' in hotel quarantine, describing the move as an 'unacceptable impingement' on the freedoms of returned.
Real IRA leader who plotted an explosion during the State visit of Britain's Prince Charles in 2015 has died in prison. Seamus McGrane (64) died from a suspected heart attack while serving an.
President-elect Joseph R. S energy and environment team will have the difficult task of crafting climate policies that can bypass Congress and survive judicial review.
Two men have been accused of attacking a frail elderly man who was allegedly held at knifepoint and beaten with his own walking stick during a house raid in Dublin.
Two men have been accused of attacking a frail elderly man who was allegedly held at knifepoint and beaten with his own walking stick during a house raid in Dublin.
Lee McDonnell, 29, of Colepark Green, Ballyfermot, and Alan Downey, 38, of Colepark Road, Ballyfermot, in west Dublin, were refused bail today.
They were charged with assault causing harm and burglary at the home of a 73-year-old neighbour of Downey in the early hours of Friday.
They appeared before Judge David McHugh at Dublin District Court for evidence of arrest, charge, and caution, and for a contested bail hearing.
Garda Erica Delaney cited the seriousness of the case as a reason for opposing their bail applications.
She told the court the complainant was a "frail and sick elderly man".
It was alleged at 2am two men called to his home. It was alleged that he knew Downey but not the second person.
The court heard it would be alleged they pushed their way into his home and threatened him.
Judge McHugh was told one had a knife and threatened the pensioner while the second man was armed with a screwdriver.
It was alleged they "launched an attack" on the elderly man and pulled him by his hair.
The court heard it was claimed they "beat him with his own walking stick, and it broke as a result".
A demand for €6,000 was made, it was alleged.
Lee McDonnell was arrested along with Downey on Friday night. The court heard they were at the home of Downey, who is a neighbour of the elderly man.
Garda Delaney said 10 €5 notes were found in McDonnell's jacket and it was alleged they came from the complainant's home.
One motorcycle glove was found in Downey's home and a matching one was allegedly recovered at the crime scene, Garda Delaney said.
The court heard McDonnell told gardaí he had been drinking Jack Daniels earlier, but his solicitor Eoin O'Sullivan said his client denied the allegations.
Pleading for bail, Mr O'Sullivan said McDonnell would stay out of the Ballyfermot area and he was welcome to live with his girlfriend in Tallaght. She had medical difficulties and was reliant on him.
He would sign on daily and gardaí could keep a close eye on him, the solicitor submitted.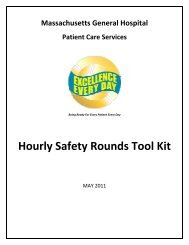 Solicitor Brian Coveney represented Downey, and he pointed out that the investigation was at an early stage.
It was likely the case would go to the circuit court and a trial may not be heard until 2023.
Neither defendant, both wearing white T-shirts, tracksuit pants and runners, addressed the court.
Mr O'keefe Homeland
Judge McHugh refused bail and remanded them in custody to appear at Cloverhill District Court next week. Legal aid was granted after the judge noted they were both on social welfare.
Senior Sinn Féin TD Eoin Ó Broin has said a party member who called to a young activist's house to tell her to delete critical tweets was "wrong" to do so.
Christine O'Mahony (22) quit Sinn Féin's youth organisation last week amid the controversy over Laois-Offaly TD Brian Stanley's bizarre social media post referencing Tánaiste Leo Varadkar's sexuality.
She also raised separate concerns about alleged racism in the wake of Mr Varadkar's claim that he has been the target of such abuse from Sinn Féin supporters.
Ms O'Mahony spoke of how a Sinn Féin member called to her parent's home while she was upstairs in the middle of a college lecture. She said her parents were told she shouldn't be criticising the party online and her tweets should be deleted.
Ms O'Mahony told TheIrish Times she made the decision to resign after this, as she believes members are being "silenced". She also posted on Twitter: "As a black and bisexual woman I can't stay silent on these issues. My principles before party."
On RTÉ's The Week in Politics, Mr Ó Broin was asked about the issue and an "online pile-on" that Ms O'Mahony, and the reporter who told her story, were subsequently subjected to.
Mr Ó Broin said: "The people who were engaged in that pile-on did the wrong thing.
"They are not in any way aiding or assisting our party and if they think they are, my message to them is stop doing those types of things."
Fine Gael Minister Simon Harris said it was "extremely concerning" that a young woman would get a "knock on the door to be told that that tweet is not liked and that Sinn Féin's response would be internal matters should be dealt with internally".
He added: "God knows enough people tweet things about me that I don't like – we don't send the heavies around to knock on the door."
Mr Ó Broin took exception to the use of the word 'heavies', saying it was "inappropriate", and the show's presenter also said the individual was entitled to their good name.
Mr Harris asked Mr Ó Broin if he thinks what happened was acceptable. And he questioned what disciplinary actions would result.
Mro Home Depot
Mr Ó Broin said: "What the individual in question did was wrong. Nobody should have called to the activist's door. People should be allowed to engage in political discourse publicly as they see fit."
He said that when complaints are made to the party, it has a clear independent disciplinary process.
Mr Stanley has sought time to address the Dáil next week in relation to the controversy over his tweets about the death of British soldiers in Ireland and another about Mr Varadkar when he became Fine Gael leader in 2017, where he said: "Yippie 4 d tory. it's Leo. U can do what you like in bed but don't look 4 a pay rise in the morning."
He apologised for the tweet about British soldiers. On the other tweet, he insisted he has been campaigning for gay rights "before it was popular" and he doesn't need to say sorry to the LGBT community for the post. He has since deleted his Twitter account.
Mr. Home Sold
Mr Ó Broin said the tweets were "colossal errors of judgment" and a statement to the Dáil is "the right thing to do".
Comments are closed.