How To Edit A Pdf On Mac For Free
Last updated on April 8th, 2019 at 10:59 am
Editing PDF on Mac is a bit complicated if you are habitual in working with Windows PC. But here in this tutorial, we made this task easy for you and you can easily able to edit a PDF on Mac. We are going to start it from basic so that everything clears on your mind.
What is PDF?
Method 2: Making PDF Editable on Mac for Free Login into your Google AccountGoogle Drive; Click 'New' File Upload, import the PDF file that you want to make in editable format Once uploaded, right click to 'Open with Google Docs', if your PDFs are scanned copies, an OCR processing will start. How to Edit PDF on Mac. PDF Expert also allows you to edit the existing text and image in the PDF. Follow the steps below to make the changes to a PDF. Step #1: Open the PDF that you want to edit in the PDF Expert software. Step #2: Double-tap on any text that you want to edit and the software will open the text editor.
PDF is Portable Document Format that is most widely used format. It looks like a professional and not editable format. Suppose if you have a document in Word format, it may appear as different structure layout. But if you are having PDF then everything is properly layout.
Mostly PDF is used in CVs, Resume, Invoices, Bills, Company letters, Assignments, and much more. PDF is convenient option than all other formats.
How to make your paper work easier?
There are many productivity software that makes your PDF or paperwork easier. They offer many features which are more than we get from the basic PDF editors. At the end of this tutorial, we are going to show you the best PDF software for Mac that offers a free trial period.
How to Edit a PDF on Mac?
There are two ways by which you can Edit PDF on Mac.
Using Preview (in-built Mac)
Using PDF Software
Here we are going to discuss both of them how you can use them. Preview is a default mode on Mac to view PDF where you can make some basic editing. If you have regular work then switching to PDF software is the best option as you can have more control over your PDF.
Edit PDF using Preview
Unfortunately, you can not edit or delete text on your Mac using Preview and for that, you have to go for PDF software. But if you still need to remove some content then you can follow some steps. NOTE: This is a trick!
1: Deleting Text
Open PDF on your Mac. By default it open in Preview if you have not installed any software.
Go to Markup Tool icon to see all the available tools. Directly click on icon or if not seen then navigate to View> Show Markup Tool.
Choose the white color to draw shape or the color you are having on your background.
Choose the shape as rectangle and place over the text or paragraph you want to remove and adjust the size.
By this way you can remove the paragraph or text you don't require anymore and add the text there.
2: Add/Delete PDF pages
Add Page to PDF: Go to the page where you want to add the page before it. Navigate to Edit > Insert. Choose the page to insert. You can also use the blank page here.
Delete PDF page: Navigate to View > Thumbnails or View > Contact Sheet and go to the page which you want to delete and hit the delete button.
3: Copy text from PDF
Click on the Text Selection button on the top. Drag the text to copy and choose Edit> Copy option.
If you want to copy any image then choose the Rectangular Selection button and drag to the place to copy by Edit> Copy option.
4: Annotate PDF
Annotate means to give a particular notification, adding a comment, highlighting text, adding different shape, and much more. There are many features you can add.
Click on Markup tool and all your annotation commands appears.
Choose from Text, Shape, Draw, Note, Highlights, and much more.
5: Adding Signature
You can easily create the handwritten signature using a trackpad or using the camera by drawing the signature on a white sheet.
Click on Sign icon. Use trackpad to create your signature and drag to the place where you want to add.
Or if you want to add a sign from paper then click on the camera and hold the paper having a sign in front of a camera. Click done when your signature appears on a screen.
Still not satisfied with Preview mode? With to PDF editor software which helps you to work more productive. Let us check what it offers extra and how to work on PDF software.
There are many PDF software but here we suggest you use PDFelement as it is on the top of our recommendation. PDF Expert is also a good choice in a similar price range. Both offer a free trial version so you can use before purchasing to test them better.
In this tutorial, we are working with PDFelement and you can check how easy it is and what features it offers.
The reason we always suggest using PDF software is to make things easier. As working on PDF software makes PDF editable as Word format. Let us have a quick look at how you can edit PDF on Mac using PDFelement.
1: Edit & OCR PDF
Editing PDF is very common nowadays and if you are having Preview mode then you can not edit the text. But, with PDFelement it works as simple as you think. You have full control on text sizing, text colour, font type, and the layout your PDF using. You can edit/ remove text, add/ remove the image, add watermarks, Links, Add/ Remove header and footer, change the background, and much more.
Along with these features PDFelement offers OCR feature that recognise the text on PDF and highlight whatever you have searched.
2: Forms & Data Extraction
Turn your non-fillable form into fillable form. With PDFelement you can have better access to transform Form data into Excel sheet. Along with this you can import your data from scanned PDF and use them on the new format.
There are about 8000+ template designs of the form to create your own PDF form from scratch. These are simple to create with just drag & drop option.
3: Create and Combine Files
PDFelement allows you to easily create and combine multiple files from a different form. All process of creation is quick and simple. This software also allows you to combine, split, reorder multiple PDF files with simple drag and drop option. All the PDF are listed on the same screen which makes easy to rearrange.
With all these features, it also offers Bates Numbering which offers you to add particular symbols, digit numbering to identify the PDF pages.
4: Convert and Extract
Convert your PDF file into different formats such as Word, Excel, PowerPoint, Image, Text, HTML, and many other formats and vice-versa. You can also use Batch converting feature which allows you to convert multiple PDF files to other formats at once. This saves your time a lot.
5: Secure & Share
PDFelement provides AES-256 bit encryption which is the highest grade security standard. You can secure your file with a password which is als=most impossible to crack. For your document verification, invoices you can add a digital and electronic signature to make them legal and authorised. You can either draw your own signature by using a trackpad or by writing your name on the signature box.
There is also a Redact feature which permanently blackout sensitive contents with your different colours.
Once you have done your work you can directly share your document to the Dropbox or attach them to email directly from PDFelement platform.
6: Review and Comment
You can add different shapes and drawing tools such as lines, arrows, circle on your PDF. Markup feature allows you to highlight, cross, underline the text wherever required.
Use Annotate feature to apply stick notes at the margins, columns, for easy navigation to PDF pages. Along with this, there are custom stamps to insert on your PDF document.
Check out the special discount offers on PDFelement Pro here (discount page). You can also try the free trial period.
I hope you like this tutorial How to Edit a PDF on Mac? on Preview and using the third party software PDFelement Pro.
You may also like:
For more latest deals and reviews follow us on Facebook, Twitter
Get PDF editor with OCR
PDFpen lets you change anything about your PDF docs.
In a digitized era, where practically all business is done online, it's hard to spend a day without encountering a PDF file. After all, it's the most popular digital document format — interactive, free to use and, crucially, able to preserve original formatting (including fonts, images, layouts, and more).
Developed by Adobe in the 90s, PDF made it possible to present identical documents using different applications and devices. Originally a proprietary invention that was promoted with Adobe software, PDF became an open format in 2008, which meant free use for all, without any lingering ties to Adobe.
Get selected PDF editors in one pack

Download Setapp and try the best PDF editors for Mac. From OCR recognition to flexible PDF search, it's all covered.

How To Choose The Best PDF Editor For Mac
Today, there are dozens of applications that can read, modify, and edit PDFs. All are different: free PDF editors, PDF modifiers, costly Mac PDF editors, and even a default PDF reader for Mac that comes with your operating system.
If you need to edit a PDF on Mac, it's important to not go straight to Google looking for a "free PDF editor download." In the last decade, lots of bad players have been putting all kinds of malware in those free PDF downloads, hoping for people to be enticed enough by the proposition. So you should know exactly which PDF editor app is best for your needs — luckily you have the perfect guide below.
Apple Preview PDF reader for Mac
If you're looking for a free PDF editor for Mac, you should start with the one you already have — Preview — which is the default application for viewing any images and PDF files.
Although it can hardly be called a PDF editor app, Preview can perform most of the tasks most people need to do every day: looking through the documents, leaving comments, and signing contracts.
To configure Preview to your liking:
How To Edit A Pdf Document On Mac For Free
Launch the app from your Dock or Launchpad
Select View from the menu bar options
Set scroll, zoom, and toolbar to what you'd like to see
Then to actually use PDF modifier functions:
Choose Tools from the menu bar
Hover over Annotate
Select from shapes, signatures, notes (comments), and more
When you're done editing the document, don't forget to save it (⌘ + S) or export it to create a new file by going to File ➙ Export.
A hidden benefit of Preview that's not often talked about is its natural integration into the macOS. The app can be easily used within the Apple ecosystem and is quite swift as well.
Adobe Acrobat Reader for Mac
One of the first and hence now widely considered standard solutions for viewing and editing PDF files is Adobe Acrobat Reader. By all accounts, it's a solid and professional PDF editor for Mac.
There's, however, one caveat — you can hardly call Adobe Acrobat the best free PDF editor for Mac because to get all of its features you need to pay, a lot. If you subscribe for the whole year, it comes down to $15 a month. Otherwise, it's $25.
So if you download Adobe Reader for Mac from Adobe's website, it will only give you a limited number of tools, which are very similar to Apple Preview: comment and sign. To get more you'd need to sign up for the Adobe Acrobat Pro free trial.
Anyway, in case you're satisfied with Acrobat PDF editor's limited functionality for the basic version, you can still work with all the PDFs you need:
Download and install Adobe Reader for Mac from adobe.com
Open the PDF file of your choice
To comment or sign the file, navigate to Tools in the top bar of the app
Choose the tool you want to use and then select a more specific one from the top bar once you're in the document itself
If you try to choose the tool that's not available in the free version of Acrobat Reader for Mac, the app will direct you to the website where you can subscribe to get access.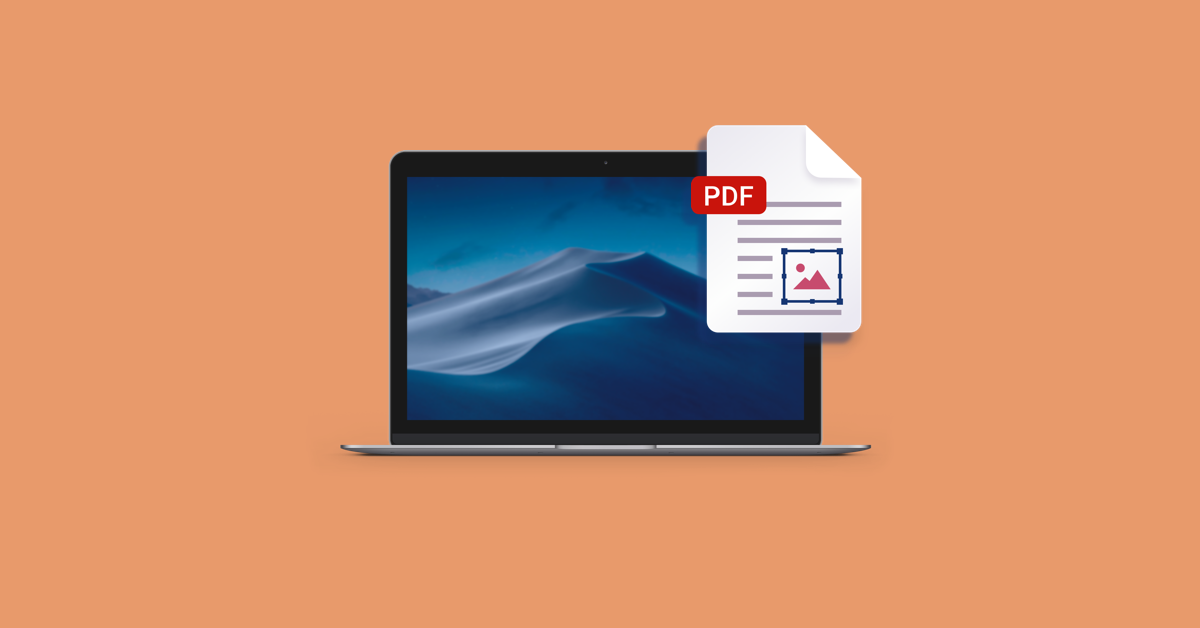 How To Edit A Pdf On A Mac For Free
All in all, while the paid Adobe Acrobat Reader for Mac offers you a full toolkit of productivity, its free option is comparable to Apple Preview, with the latter being a bit more lightweight and fast due to its integration with macOS.
But what's a truly powerful Mac PDF editor?
PDFpen full-featured OCR editor
While the paid version of Adobe Acrobat Reader for Mac is costly and convoluted, PDFpen offers much more in one straightforward package.
Install PDFpen, best PDF editor for Mac

Make any PDF file editable with PDFpen. With in-built OCR support, nothing is carved in stone if you have PDFpen installed on your Mac.

PDFpen lets you edit PDFs by adding text and images, fixing typos, filling out forms, and covering sensitive information. What's more, the app features an OCR (optical character recognition) functionality, so you can scan printed documents directly into editable PDF files, and even export them to Microsoft Word later on.
Using PDFpen is as easy as Preview:
Open any PDF document
In the top bar, find the toggle which lets you switch between text and shapes. These are the tools you can use to enhance your documents. All of them can also be accessed from the Tools dropdown in the menu bar.
One of the most commonly used features with PDFs is highlighting, which is perfectly executed in PDFpen. Just select from the top bar and choose a color. The tool will then switch between a freehand highlighter when hovering over shapes and a structured one when it's over some text.
Finally, PDFpen's renowned OCR functionality doesn't require you to have any specific AI knowledge — it just works:
In PDFpen, go File ➙ Open (or ⌘ + O) and select your image
Check all languages that apply
Turn the image into either an OCR Page or OCR document
Now you can edit your image freely and export it later
Bonus: Professional PDF Search
When you're working with lots of PDFs everyday, some things are inevitably going to get lost. Especially, since lots of documents and reports are often dozens or even hundreds of pages long.
In this reality, you absolutely need a tool that will help you retain information at the tip of your fingers. Enter PDF Search. This app doesn't just search your PDF files for exact matches — it uses the power of AI to check relevant terms, multiple combinations, and even scan PDF files in bulk.
The first time you open PDF Search, it will ask you to index the folder with all your PDFs, which may take some time but will also speed up all future searches. After indexing is complete, simply enter the number or text you're looking for in the search field, press Return, and the results (including related ones) would instantly appear.
To recap, when you're looking for the best free PDF editor for Mac, your options might seem infinite, but it really comes down to what exactly you need to edit. If it's just viewing documents and making comments, Apple Preview can do the job just fine. But when you need some heavy-duty lifting, nothing beats PDFpen. In addition, PDF Search is recommended for anyone working with large number of PDFs on a daily basis.
Best of all, PDFpen and PDF Search are both available to you on a free 7-day trial from Setapp, a platform for over 200 indispensable Mac apps designed to take your productivity to the next level. All that's left to do now is just read and edit!
Setapp lives on Mac and iOS. Please come back from another device.
Meantime, prepare for all the awesome things you can do with Setapp.
Read on
Sign Up
Setapp uses cookies to personalize your experience on our website. By continuing to use this site, you agree to our cookie policy.
Comments are closed.