Hamlet Multimediamr. Becker's Classroom
Father John Becker, S.J., sat at the front of the classroom, paperback in hand, glasses pushed to the end of his nose. As he spoke, he looked intently from one student to another.
'This semester, I am going to teach you how to read 'King Lear,' he said. 'It may be Shakespeare's most difficult play. But it has a powerful message to tell.'
When we were done reading 'Lear,' the priest promised, we would not only understand it, but we would have learned the secret of understanding any thing written in English — anything, that is, with a meaning to discern.
And we would love Shakespeare.
At the time, I don't think any of us understood what Father Becker meant. But the things he started teaching us that day made him the greatest English teacher I ever had.
That was in 1974 at Saint Ignatius, the all-boys Jesuit high school in San Francisco.
For several weeks, Father Becker sat patiently with our class as we read 'King Lear,' line by line — out loud. Whenever we came to a word or phrase he suspected we did not understand, he would look with mock ferocity at one student and jovially ask another on the other side of the room to explain what it meant.
When it was clear no one knew, we would look it up in the glossary. Father would then pick someone to read the definition out loud. Then we would read — again — the line where the troublesome word had been found.
Reading 'King Lear' like this was tedious — at first.
But as we read deeper into the play — then moved on to 'Hamlet' and 'Macbeth' — we needed to stop and start and visit the glossary less frequently. But we appreciated the need for doing so more. We discovered Father Becker was right. The more we understood Shakespeare's plays, the more we loved them. Our hard work and attention to detail was rewarded with the ability to detect, understand and appreciate even the subtle nuances of the greatest works of literature ever written.
Then there was the memorization and recitation. At first this, too, we faced with dread.
Father gave us a quota of lines from each play. Each student could choose which ones to memorize and when to recite them. But by the end of the semester, each was responsible for completing his share.
By the time everyone had recited their quota, it was possible Father Becker's students were as familiar with the most popular lines from that semester's Shakespeare play as from the latest Grateful Dead or Eagles album.
Then there was the continuous writing and rewriting.
Father made us write one essay per week. He gave us some freedom in choosing a topic, but no freedom from the rules of grammar.
He often returned a graded paper with a neat 'A/F' inscribed at the top. The 'A' was for the merits he thought he detected in your creativity or thought. The 'F' was for mangling English.
Father Becker did not give these 'Fs' arbitrarily. Using a red pen, he meticulously marked every mistake with a code — 'A61,' D128,' 'H53.' Each referred to a specific rule in the Writing Handbook — a clear, systematic and exhaustive 592-page text published in 1953 by two Jesuits. A student with an 'A/F' needed to look up each rule he had broken and rewrite the paper to correct the errors. Father Becker would then change his grade to an 'A/A.'
This, too, I found incredibly tedious. But then I went to college.
Father Becker was one of the teachers who recommended me to Princeton. I was accepted. I read more Shakespeare — and Chaucer and Pope. I earned a degree in English literature. I became a professional writer and editor. Along the way, I had the opportunity to learn from many great English teachers. Yet, as time passed, I more deeply appreciated the teaching of Father Becker.
At St. Ignatius — in Father Becker's class and all others — we wrote the letters AMDG at the top of our papers. They stand for 'Ad Majorem Dei Gloriam' — To the Greater Glory of God. These are the strategic watchwords of the Jesuit order: Everything ultimately must serve this purpose.
Father Becker taught us that Shakespeare was great not only because of the power and wit and poetry in his language but because his plays truly served the greater glory of God. They helped readers see good and evil and the consequences of choosing one over the other.
Father Becker also taught by example. He had the skills to succeed in many lucrative professions. But he took a vow of poverty and spent five decades as a good and faithful priest teaching boys to become strong and confident Christian men in an increasingly secular world.
In his later years, Father Becker published two mystery novels, while a third was published posthumously after he died three years ago. The hero, Father Luke Wolfe, teaches English at a Jesuit high school and spends his spare time at abortion clinics — praying the Rosary.
In one novel, the fictional Wolfe gives a presentation to parents describing how he hopes to 'help their sons become professional in their reading and writing and speaking' through the 'analyzing of Shakespeare's tragedies — line by line.'
A front page of this novel is inscribed: AMDG.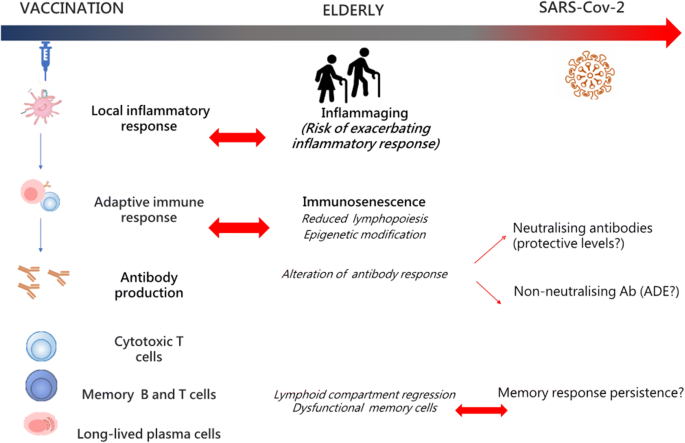 APA's fourth and latest volume of activities for teaching psychology contains a wide range of enjoyable and instructive exercises that emphasize active learning. Each of the 80-plus exercises is described in a cookbook format that allows the instructor to quickly see the concept underlying the activity, materials needed (if any), and class time required.
Dominic Raacke, Actor: Um die 30. Dominic Raacke was born on December 11, 1958 in Hanau, Hesse, Germany. He is an actor and writer, known for Um die 30 (1995), EuroTrip (2004) and HamletX (2003). John Becker, S.J., sat at the front of the classroom, paperback in hand, glasses pushed to the end of his nose. As he spoke, he looked intently from one student to another. "This semester, I am going to teach you how to read King Lear," he said. "It may be Shakespeare's most. 'Lighthouse classrooms teachers are rethinking the learning environment by purposefully arranging furniture, creating a culture of empowerment, leveraging technology & analysing data to support flexible grouping and instructional outcomes'. Feb 14, 2014 - HAMLET CREATIVE PROJECT / ASSIGNMENT: CREATE A NEWSPAPER: This is a fun and creative project that is an excellent final assessment for Hamlet by William Shakespeare! Students will create a newspaper called 'The Denmark Life and Times' in which they are journalists living in Hamlet's world.
Contributed by psychology teachers nationwide, the activities are appropriate for introductory courses at the college or high-school level, yet many are also applicable to more advanced classes. Both beginning and more experienced teachers will appreciate the variety of teaching approaches, which include demonstrations, experiments, discussions, and simulations. The activities are grouped by topic and cover critical thinking, research methods and statistics, biopsychology and animal behavior, sensation and perception, learning, memory, cognition, emotion, development, human diversity, social psychology, personality, and psychological disorders.
Preface
List of Reviewers
I. General Skills and Critical Thinking
Hamlet Multimedia Mr. Becker's Classroom Assessment
Learning to Use the Contemporary Library: A Laboratory Exercise
—Charles L. Abramson, Donald P. French, and Steven M. Locy
Keeping in Touch With Your Students by 'Carding' Them
—Margaret A. Lloyd
The Costs and Benefits of Critical Thinking
—Randall E. Osborne, Judy Laws, and Ken Weadick
Parsimonious Explanations of Apparent Mind Reading
—James W. Kalat
The Use of Urban Legends to Improve Critical Thinking
—Alva Hughes
Research Methods and Critical Thinking: Explaining 'Psychic' Phenomena
—Sandra S. Goss and Douglas A. Bernstein
Reading, Writing, and Thinking Before Each Class
—William J. Lammers
Letters Home: Writing for Understanding in Introductory Psychology
—Kenneth D. Keith
The Use of Correspondence in the Classroom
—Charles I. Abramson and Douglas A. Hershey
Applying Psychology to Issues in Society
—William J. Lammers
Academic Challenge: A Review Activity
—Margie Cole, Betsy Fuqua, Lisa Kopacz, Kathleen Self, and David Weiss
Have I Heard That Name Before? A Survey of Historical Figures in Psychology
—Charles L. Brewer and Stephen F. Davis
Read All About It! Wundt Opens Psychology Lab: A Newspaper Assignment for History of Psychology
—William H. M. Bryant and Ludy T. Benjamin, Jr.
II. Research Methods and Statistics
Counting Fidgets: Teaching the Complexity of Naturalistic Observation
—Bernard C. Beins
Discovering the Relationship Between Operational Definitions and Interobserver Reliability
—Angela H. Becker
A Classroom Demonstration of Galileo's Distinction Between Objective and Subjective Reality
—Ann N. Elliott
A Tasty Sample(r): Teaching About Sampling Using M&M's
—Randolph A. Smith
Using Jelly Beans to Teach Some Concepts in Research Methodology
—Hank Rothgerber and Eric Anthony Day
The Effects of Gender on the Number of Shoes Owned: Gathering Data for Statistical and Methodological Demonstrations
—Steven E. Stern
Probability Distributions With Real Social Judgment Data
—Jane A. Jegerski
Pets and Prediction: Understanding Suppressor Variables
—Kristin K. Woolley
Survey Construction and Analysis
—Howard F. Gallup
Checking a Test's Reliability and Validity
—Harold Takooshian
III. Biopsychology and Animal Behavior
Observing Neural Networking in vivo
—Douglas L. Chute and Philip Schatz
The Ultimate Portable Brain Model
—Susan J. Shapiro
Circadian Rhythms in Body Temperature
—Michael J. Renner
Flight Distance in Small Birds
—Michael J. Renner
Petscope: Pet Stores and the Study of Animal Behavior
—Charles I. Abramson, Jeanine M. Huss, Kristy Wallisch, and Delissa Payne
IV. Sensation and Perception
Distribution of Rods, Cones, and Color Vision in the Retina
—Charles T. Blair-Broeker and Douglas A. Bernstein
Stereopsis: Learning by Doodling
—Paul H. Schulman
The Signal Detection Game: An Exercise for Generating an ROC Curve
—Thomas W. Pierce
Decreased Visual Perception During Saccadic Eye Movements
—James. W. Kalat
Truncated-Pyramid Illusion: The Logic of Perception
—Clifford L. Fawl
How Blue Are You?: The World of Taste Variations
—Margaret Davidson
The Interaction of Taste and Smell to Create Flavor
—Bernard C. Beins
Testing Sense of Smell With Scratch and Sniff
—Steve Charlton
V. Learning
Classical Conditioning: An All-Purpose Demonstration Using a Toy Watergun
—Joel I. Shenker
Planarians in the Classroom: Habituation and Instrumental Conditioning
—Charles I. Abramson, Deborah E. Kirkpatrick, Nathan Bollinger, Rihaneth Odde, and SHannon Lambert
Operant Conditioning in the Classroom: An Inexpensive Home-Built Skinner Box
—Kenneth D. Keith
Shaping Behavior Through Operant Conditioning
—Peter S. Fernald and L. Dodge Fernald
Using Psychological Perspectives to Change Habits
—Rob McEntarffer
Applying the Principles of Learning and Memory to Students' Lives
—Allyson J. Weseley
VI. Memory
Information Processing Capacity: A Visual Demonstration of the Magical Number Seven
—Fairfid M. Caudle
Do You See What I See?: Examining Eyewitness Testimony
—Steve Charlton
Memory for Monopoly Properties
—Dina M. Wieczynski and Kenneth A. Blick
Effects of Unconscious Memory on Subjective Judgments: A Classroom Demonstration
—Benton H. Pierce
Constructive Memory/Schemas: The Rumor Chain
—Douglas A. Bernstein and Sandra S. Goss
VII. Cognition and Emotion
An Experimental Demonstration of Place Schema
—Mark. G. Hartlaub
Functional Fixedness in Problem Solving
—Douglas A. Bernstein and Sandra S. Goss
Reorganization and Productive Thinking
—Michael Wertheimer
Set and Information Processing
—Michael Wertheimer
The Facial Feedback Hypothesis: Are Emotions Really Related to the Faces We Make?
—Charles Schallhorn and Jeff Lunde
VIII. Developmental Psychology
Hamlet Multimedia Mr. Becker's Classroom Management
Bringing Genetic Screening Home
—Richard Ely
Virtual Pregnancy: The Project That Delivers
—Shalynn Ford
The Ends and Means of Raising Children: A Parent Interview Activity
—Frank M. Bernt
IX. Human Diversity and Psychology
Hamlet Multimediamr. Becker's Classroom Assessment
Teaching About Prejudice and Discrimination in the Introductory Psychology Course
—Joseph I. Lamas
The Contact Hypothesis: Interviewing Across Cultures
—Pat A. Bradway and Sarah Atchley
The Importance of Cross-Cultural Sensitivity in Psychology
—Lani C. Fujitsubo
Making Research Come Alive: Exploring the Effects of Culture and Confounds
—Richard Ely and Carter Yeager
Prejudice and the Loss of Individuality: An Experiential Exercise
—George L. Moutsiakis
Exploring the Concept of Sexual Orientation Through Small-Group Discussion
—Mark G. Hartlaub
Gender Bias in Leader Selection
—Michelle R. Hebl
Gender Stereotypes and Methodology: What's the Connection?
—Eugenia M. Valentine
Issues in the Psychology of Women: Explorations Through Art
—Fairfid M. Caudle
Gender Stereotyping in Commercials
—Margaret A. Lloyd
History of Women in Psychology: A Time Line
—Bernice S. Strauss
X. Social Psychology and Personality
Hamlet Multimedia Mr. Becker's Classroom Practice
The Nature of Groups: An Exercise for Classroom Discussion
—Robert P. Agans
Application of Attribution Theory to the Social Issue of Homelessness
—Susan H. Franzblau
Romantic Relationships: Studying Theories of Personal Relationship Development
—Elizabeth L. Paul
Measuring Attitudes Toward Public Assistance
—Peter S. Fernald and L. Dodge Fernald
Personal Space Invasion
—Robert Sommer
The Marlboro Cowboy Versus the Surgeon General: Who is Winning the War on Smoking?
—Tami Eggleston and Frederick X. Gibbons
Tom Sawyer: The Fence and Social Psychology
—Alan Feldman and Rebecca Lafleur
Aggression on Television
—Margaret A. Lloyd
Using Negotiation and Mediation to Resolve Disputes
—Elizabeth V. Swenson
The Insanity Trial of Hamlet: A Teaching Activity
—Elizabeth V. Swenson
Expressing Your Identity
—Jane S. Halonen
Interpreting the Self Through Literature: Psychology and the Novels of Wallace Stegner
—Dana S. Dunn
XI. Psychological Disorders and Treatments
Addiction Simulation Exercise: Ice Cube Addiction
—Todd C. Campbell
The Role of Prior Information in Dream Analysis
—Douglas A. Bernstein
For Love or Money
—Jane S. Halonen
Diagnosis of Psychological Disorders: A Group Therapy Simulation
—John R. Rudisill
Empathy: The Cornerstone of Counseling
—Peter S. Fernald and L. Dodge Fernald
The Doctor Is In: How to Treat Psychological Disorders
—Allyson J. Weseley and Chuck Schira
Index
Activities Handbook for the Teaching of Psychology, Volume 1


This book includes a collection of 88 activities for use by introductory psychology course instructors at the high school, community college, and undergraduate level.

Activities Handbook for the Teaching of Psychology, Volume 2


This second volume contains almost 90 activities for your use on the subjects of methodology, learning and memory, sensory processes and perception, developmental psychology, personality, use of computers, and statistical concepts.

Activities Handbook for the Teaching of Psychology, Volume 3


This book is packed diverse demonstrations, assignments, and experiments to complement psychology course textbooks.
Comments are closed.